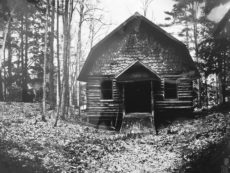 I have always had an appreciation for art and the amount of effort that the artist puts into each piece. I was always fascinated with how much time and effort went into each little detail and it inspired me to try my hand at creating a piece of work that would give others the same pause. What started as childish doodles on the corners of random paper soon became full on sketches of animals and cartoon characters. In my second year of high school I took my first art classes and was able to try all kinds of different mediums while actually receiving instruction on how to improve my skills. Once I started college I was all for taking as many different art classes as I could fit in my busy schedule. I was able to try my hand at ceramics, photography, painting(acrylic & watercolor), drawing(still life & life drawing), sculpture, jewelry & metalworking and print making. I have yet to try an art medium that I didn't like and each new medium makes my love for art grow. I loved all of my classes but I really fell in love with photography, I invested in a cameral and some equipment and now I do photography around my work schedule and classes. I have experience with portraits, landscapes and still life photography and have been asked to do  graduation photos and themed portraits. I am currently an Illustration major and hope to get into comics and book Illustrating.
Education:
I homeschooled all through to graduation and graduated high school with a 3.82gpa.
I got my Associates Degree in Fine Art at North Western Michigan College in Traverse City.
I am currently a student at Grand Valley State University and am in the Illustration program.
Artist Gallery