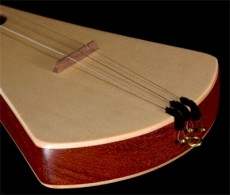 "Music is as natural to humans as walking and talking. Making music is important to a happy and healthy life. Because many people feel that music is not natural to them, I designed an instrument to change how people think about themselves and music.
The Strumstick is a tool that lets people discover that they are a lot more musical than they thought. Anyone can play. Music is fun and feels good and is not as hard as you may believe. Give music one more chance!" Bob McNally
The Strumstick is handmade in the USA.
Artist Gallery