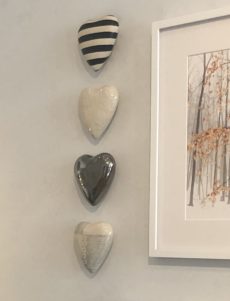 Growing up in an art-loving family, weekends were spent in art museums, public gardens, on architecture tours, at the cinema or attending concerts.
With a BFA in painting and drawing from the University of Wisconsin-Milwaukee, Jerri spent years working as a graphic artist, film festival director and recording studio manager before returning to her fine arts roots.
She works with a limited palette of black and white to create works featuring textural line and graceful form.
Artist Gallery